ADHERING TO GOOD PRACTICE GUIDELINES AND REGULATIONS CAN CHALLENGE ORGANIZATIONS.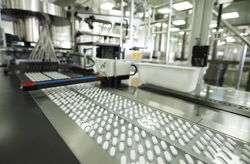 Through systematic audits and assessments of your processes, we bring solutions to increase your business efficiency. Biovalorem performs audits to align the activities of your company to the required GxP area.
Based on the pertinent GxPs, we either customize your checklists or use our internal verification protocols from our extensive Repository Of Knowledge (ROK) to match your business needs. Each regulatory and business requirement needs to be where you want it to be. We confirm the position and presence of your requirements within your processes. Our data driven reports describe the findings along with the potential impact to the patient, data quality, and your business. Above all, we use your data to differentiate your future performance. Not only can you benefit from our tools in conducting audits, but they can also be used when performing assessments and due diligence reviews.
Our ultimate goal is to increase the favorable effect of our audits on your business, as well as the sophistication in how we acquire, monitor, deliver, and so you can act on the information. If preferred, our clients can leverage our internal vendor management system to establish a harmonized view of the overall risks in their entire supply chain. You can outsource your entire auditing activity over to Biovalorem.