THE SCIENCE OF SUSTAINING REGULATORY COMPLIANCE IS BASED ON RISK MANAGEMENT.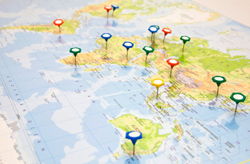 Due to various constraints, many organizations manage their regulatory risks through disparate efforts, unable to completely view the ever-changing risks within the various processes performed by their themselves and by their partners.
Biovalorem's vendor management system, BIORIMS, monitors well-established risk indicators of your supply chain partners on a designated frequency to meet your requirements. By combining diagnostic tools, remote monitoring, and on-site auditing, we increase visibility into the risks in your overall operational landscape.
We developed BIORIMS because of our vast experience in reviewing the many processes of different organizations in the life science industries. In the BIORIMS, clients are able to establish the base risk profile of their vendors, and select the monitoring and auditing rate at which they want Biovalorem to operate on their behalf. We work together to define the risks associated with your unique business, and monitor your risk universe as well as your risk appetite.
Biovalorem gathers the necessary data for monitoring signals for compliance and performance, and predicts your partner's risk within your operations. At the established time interval, we deliver management portfolio reports with geographic, study and product views of your risk exposure. We have the expertise to provide insights on early warning alerts using algorithms commonly used by the financial, insurance, and security industries in their audit processes.